You are here
Special Collections - Summer Hours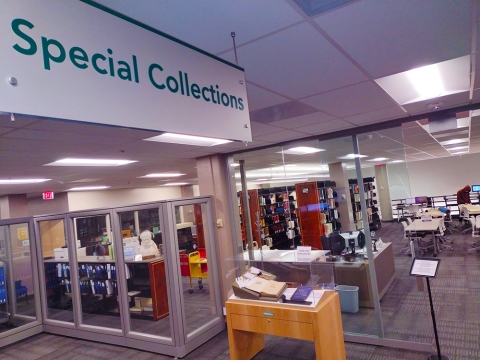 Starting Monday, May 16, Cal Poly Humboldt Special Collections will switch to appointments only for Reading Room research visits. This will last the remainder of the Summer 2022 break.
Appointment slots are now available between 9am and 4pm, 5 days a week. Email Archives@humboldt.edu to schedule your research appointment.
To request materials in collections, please view our collections list and view the finding aid associated with the collection to let us know which materials/boxes you would like to view during your visit, and we are happy to have them ready for you when you arrive. You can also search through the books and maps in our search menu on the home page, and let us know which items you would like to view. We can also help with finding items associated with your topic.
Proof of vaccination is required for all non Cal Poly Humboldt staff/faculy/students.
See you then!
May 2022